For more information or to schedule service, call us at

866-461-5508

or contact us online by clicking the button below.
Fast & Reliable Fire Restoration Company
Experienced Fire Damage Cleanup Experts
Experiencing a fire in your home or commercial property can be devastating. Even if the damage from the physical fire is minimal, there is often extensive smoke damage and sometimes even water damage from the firefighting efforts. When your property has been affected by fire damage, Apex Restoration DKI, your fire restoration company, is available 24/7 to provide fast fire damage cleanup and restoration services throughout Tennessee and Northern Alabama.
With nine office locations, our team is able to respond quickly no matter where you are located. Our team of highly trained emergency response professionals will take immediate steps to secure your property and contents and will develop a plan to cleanup and restore your property. We'll work quickly to limit your losses while providing only the best fire damage restoration services.
Our comprehensive fire damage restoration services include:
24/7 Fire Damage Restoration Services
We understand the emotional toll a fire can have and know that it can be incredibly overwhelming and stressful for you and your family or your employees. Our top priority is to ease your burden and to get your home or business back to pre-loss condition as soon as possible while delivering exceptional results. We are a full-service restoration company, and you'll get the large, highly coordinated response required for a full recovery.
As soon as the flames are extinguished, give us a call. We'll come to the site quickly, assess the damage, and start the recovery process immediately. Our team is fully certified in fire damage restoration and qualified to handle all aspects of fire damage cleanup. We will work directly with your insurance company on covered losses, streamlining the process while giving you one less thing to worry about.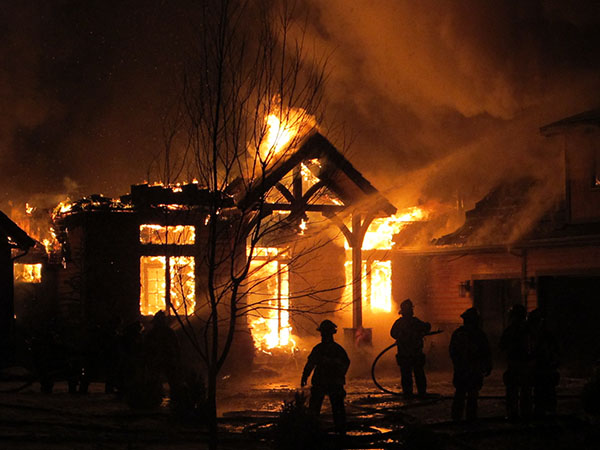 Soot and Smoke Damage Cleanup
While fires can cause significant damage, the smoke and soot residues that are left behind can be hazardous to your health and can permanently damage the surfaces of your home. Because soot and smoke damage can be extensive, it's important to rely on professional help to ensure fast, thorough treatment and removal.
We utilize the latest equipment and technology to effectively and efficiently remove smoke odors and soot residues from your home or commercial property. Specialized Odorox hydroxyl generators target and break down odor molecules, and plant-based deodorization solutions help to neutralize odors. These methods are fast and effective, and designed to reach every crack and crevasse in your property for complete odor removal. We also provide comprehensive contents cleaning services to remove smoke and soot from affected contents including clothing, bedding, electronics, keepsakes, artwork, and more.
If your home or commercial property has sustained damage due to a fire, do not hesitate to call Apex Restoration DKI right away to begin the process of restoring your home. Our qualified team of fire damage professionals are ready to respond 24/7. Call us today!
Why Choose Apex Restoration DKI?

Rapid Response
We are able to get to your home or business immediately, even within the hour usually. Such quick action can make a huge difference when it comes to emergency response solutions and mitigating further damage.

Decades of Experience
Apex Restoration DKI has extensive experience in both residential and commercial cleanup and restoration services. We are the professional full-service contractors you can trust to get your home or business back to normal within days.

Trusted Name
As proud partners of DKI (Disaster Kleenup International), we have the best quality training and support when it comes to disaster cleanup and restoration.

Available 24/7
We work tirelessly 24 hours a day, 365 days a year, so that we can be there for you when you need us the most.