For more information or to schedule service, call us at

866-461-5508

or contact us online by clicking the button below.
Certified, Professional Mold Cleanup
A Mold Remediation Company You Can Count On
Mold growth is a common problem for homeowners and business owners in our area. The warm, humid climate we enjoy creates the perfect environment for mold to grow and thrive. Small areas of mold growth should not be alarming, but if the mold is not addressed right away it will continue to grow and spread throughout your property – causing a much bigger problem. So it is important to call a mold remediation company right away.
In some cases, mold may only be an indicator of another problem, such as a leaking roof or pipe. If you have or suspect mold growth in your property, give Apex Restoration DKI a call to have our certified mold remediation professionals evaluate your situation and recommend a remediation plan to safely and effectively remove the mold from your property.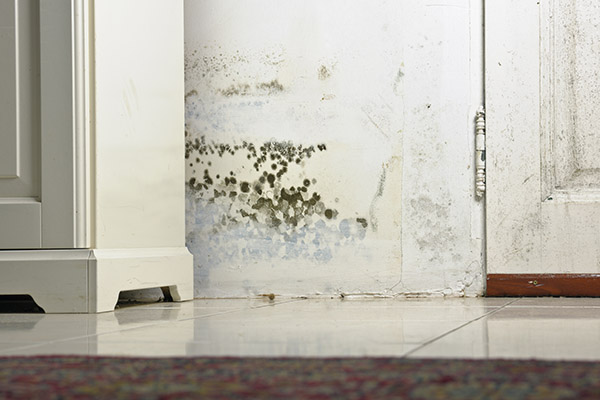 The Mold Remediation Process
Before attempting to remove the mold yourself, you should talk to the mold remediation professionals at Apex Restoration DKI to determine the cause of the mold growth, as well as the extent of the problem. Mold requires moisture, food, and an adequate temperature to grow – all of which can be found in most homes and businesses. If the source of moisture is not addressed first, mold may return.
While you may be able to cleanup small areas of mold yourself, larger areas should be handled by a professional contractor who is skilled in mold cleanup and remediation. Cleanup of large areas requires sealing off the affected area and very specific cleaning procedures to limit the spread and contamination of the mold spores. Apex Restoration DKI, your mold remediation company, has the property training and equipment to safely remediate mold growth in your home or business.
The typical mold remediation process includes:
If you suspect or have visible mold growing in your home or business, give us a call at Apex Restoration DKI. We are skilled mold remediation professionals, and will assess the extent of the problem so you know exactly how big of a problem you are dealing with, and how best to handle it. Call us today!
Why Choose Apex Restoration DKI?

Rapid Response
We are able to get to your home or business immediately, even within the hour usually. Such quick action can make a huge difference when it comes to emergency response solutions and mitigating further damage.

Decades of Experience
Apex Restoration DKI has extensive experience in both residential and commercial cleanup and restoration services. We are the professional full-service contractors you can trust to get your home or business back to normal within days.

Trusted Name
As proud partners of DKI (Disaster Kleenup International), we have the best quality training and support when it comes to disaster cleanup and restoration.

Available 24/7
We work tirelessly 24 hours a day, 365 days a year, so that we can be there for you when you need us the most.